3 Fall Fashion Trends - 2021
Our Top 3 Fashion Trends for Fall 2021
See what's in style this season!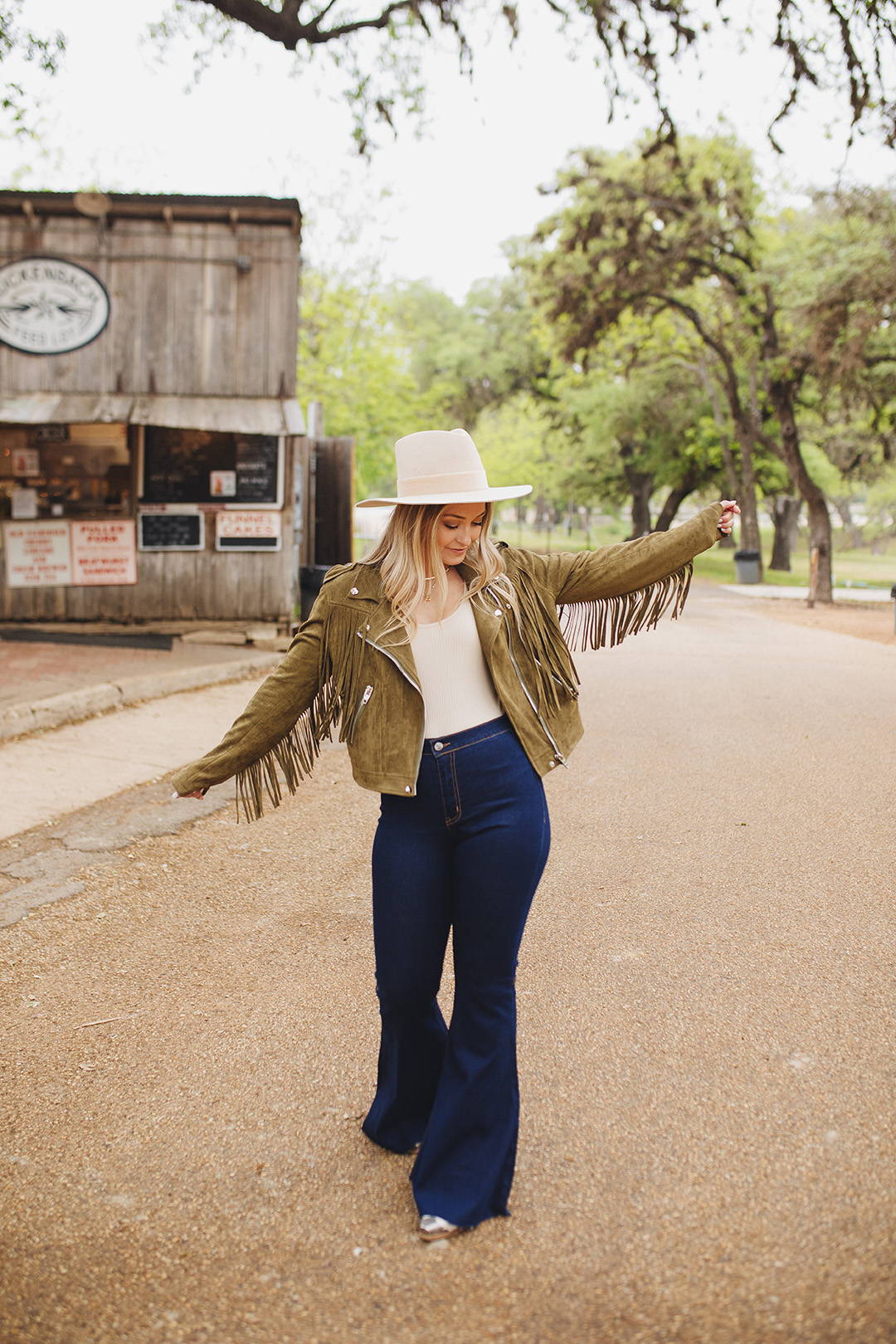 Hey y'all, Riley here! With a new season right around the corner I know so many of you are excited and ready to bust out your flare jeans, fringe jackets and sweaters ASAP. Here is a rundown of our favorite new pieces that we've launched so far that you HAVE to have that are on trend for Fall 2021.
Tailored pieces and preppy styles are super in this season. We are loving our Avery Plaid Blazer in a classic hunter green and navy plaid. The boyfriend fit allows for an oversized relaxed look while still giving you a cute, casual look!
Everyone loves a classic denim jacket in the fall and winter. We especially love our Hazel Denim Jacket because it features a cool faux fur collar that can be removed now while it's still warm and added as the temps cool down. Pair her with a Sammy Bodysuit and a cute pair of jeans for the perfect fall look.
Bold leather is going to be huge this fall, and we are not saving leather for just pants and jackets. Leather shorts and tops are going to be a wardrobe staple. Pair our Ava Leather Bodysuit with Peyton Leather Shorts together or separate with a pair of botties and your favorite bangles.
Looking for a way to revamp your wardrobe for Fall? Let our stylists help create a personalized lookbook for you featuring your favorite patterns and prints and Fall trends! Check out our
personal styling page HERE!
Xo,
Riley